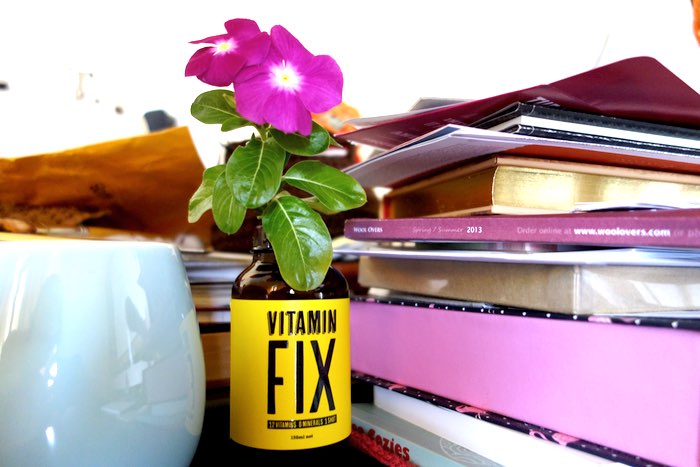 A couple weeks ago, I read an article on how to make your chores suck less by putting something nice on display when you're done. The display piece serves as a reminder of your efforts and contributes to your feeling of satisfaction. I'm going with flowers.
Not heaps of flowers, mind. Just something small I can keep on my very messy desk. And it only seems fitting to use a Vitamin Fix bottle, since doing something responsible for our home coincides with getting off my arse and doing something good for my body.
My flower today is a vinca... It will probably also be my flower for ages cos I'm not a flower person and don't have many in my garden. Maybe this is a good reason to change that.
Plant profile: Vinca
Common names: Vinca, Rose Periwinkle, Madagascar Periwinkle
Botannical name: Catharanthus roseus (fka. Vinca roseus)
Family: Apocynaceae
The vinca is an evergreen subshrub, growing upright, up to 35cm in height with up to 20cm spread. Leaves are glossy green, oval to oblong in shape, arranged in pairs opposite each other on the step. Flowers are hermaphroditic, and have five overlapping petals, ranging from white to dark pink.
References: PanAmerican Seed, Wikipedia, Benara Nurseries
More floral inspiration