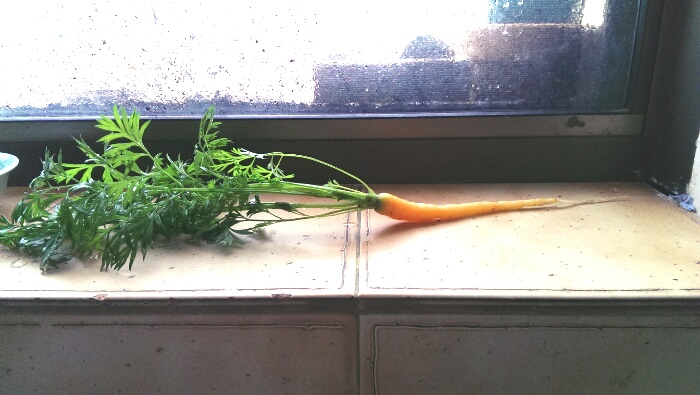 I pulled from the ground our first normal sized carrot. (It's small because it's a baby carrot.) And it was bitey! I regret not planting a whole garden bed full of these now - they would be great as carrot chips. Oh well, maybe next year.
Apart from visiting my mum's garden, I have been horticulturally lazy. The cold weather makes it unenticing to spend time outside, the rainy weather makes it unnecessary. My garden is doing splendid without me - almost too splendid. As daylight approaches summer durations, I shall find all the weeds to contend with.
Rrgh, fine, more organic things to nourish the soil.