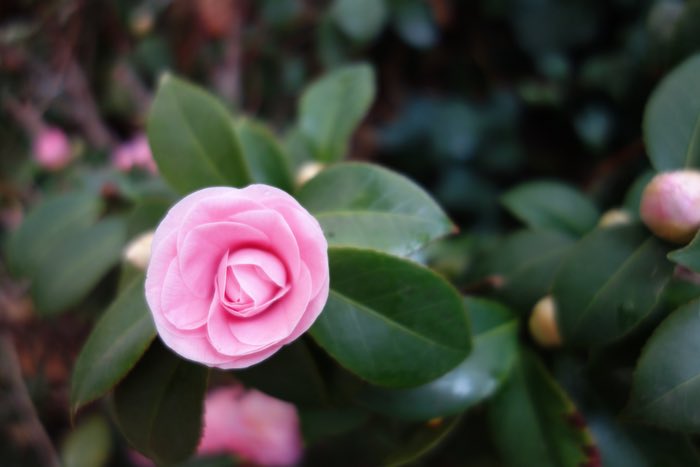 We have what I think is a Camellia japonica in our garden. It has been budding for a few weeks, and chose the most miserable grey patch of days to flower.
Of course, when I say miserable, I mean totally awesome. Thick, woolly winds. White noise rain to sleep to. Humidity and cloud cover keeping warmth close to the ground. It's still wintery and cold, but this being Perth, it's still quite nice.
That said, I have felt a bit shithouse this past fortnight. I blame it on getting too caught up in work-work and home-work, and not getting outside enough for sun and fresh air. Friends have recommended getting a blood test done for vitamin D levels, but I've had enough blood tests for a while.
Assuming vitamin D might actually be the problem, I'm going to get out more with my arms uncovered and be conscientious with food, and see if the low moods go away. Cancer Council Australia recommends 2-3 hours of winter sunlight, spread over the week - I can manage that.
The plan for workdays now is to spend at least 15 minutes in view of the sky, sometime in the middle of the day. Even indoors by a sunny (or cloudy) window is fine.
I tried to get some sun in the garden this afternoon, but we've been overcast and stormy all day. Nevertheless, I planted some cos lettuce seedlings in the no-dig bed, squatting out in the drizzle while cold, cold rain spattered on my bare arms. Surely I soaked up a bit of good UV through the clouds. Didn't want to jinx my brave winter seedlings with a photo, but if they survive the week, I will show you them.
The other day, we did get a couple hours of bright, bright sunlight, so I stood in the yard for 8 minutes and took a picture of this watercolour. That was okay. :)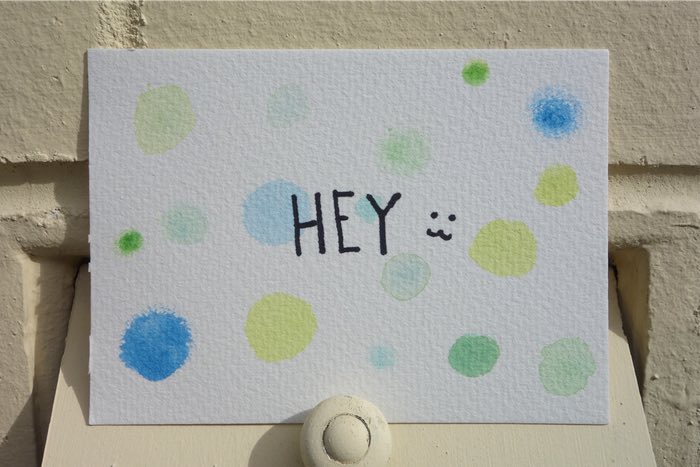 Mm, I can hear the wind howling outside. Time for some tea.