Chamomile + ginger hot toddy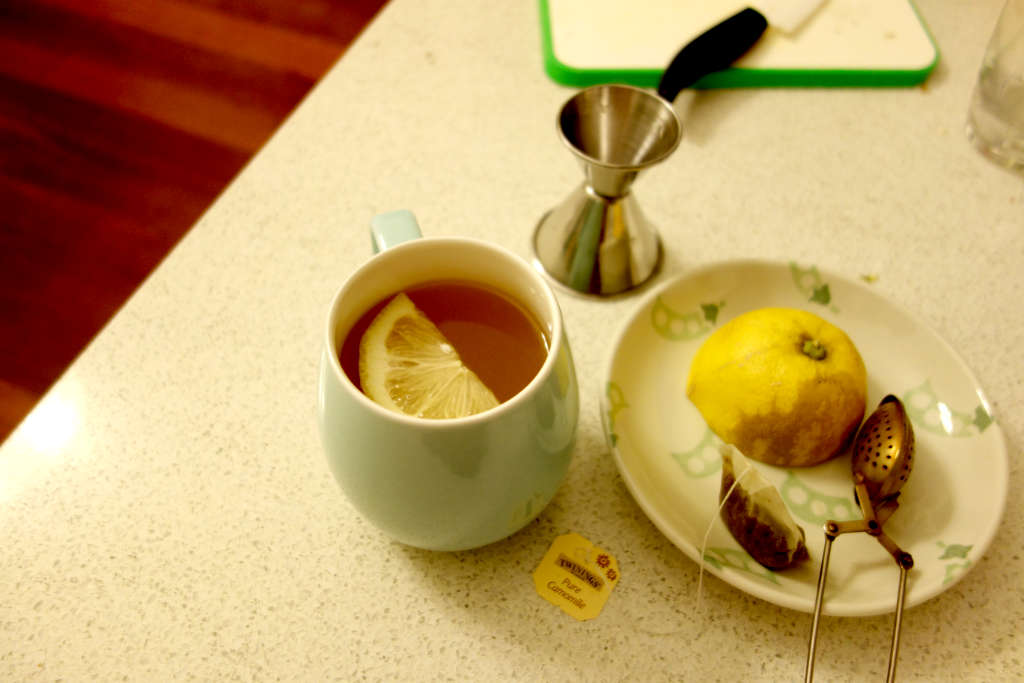 I'm sick and yes, if you must know, I will tell the world about it.
I'm having a hot toddy right now, and you know what? I'll tell the world about that too.
I try not to have caffeine in the evening - don't need anything else keeping me up - so it's a chamomile one tonight. Here tis:
Chamomile + ginger hot toddy
1 chamomile tea bag
½ tsp grated ginger
½ tbsp honey
1 thick slice of lemon, cut in half
1 shot of scotch
Steep tea in ¾ mug of hot water (boiled to 100°C) for 5 minutes.
Pop ginger in a strainer and steep that for 2 minutes.
Stir in honey until dissolved.
Add the juice of one half of the lemon slice.
Add the scotch.
Drop in the other half of the lemon slice.
If you have a cinnamon stick, cloves, orange peel, or whatever else, they can go in the strainer with the ginger. The result is a tasty, warm treat that's soothing on the throat.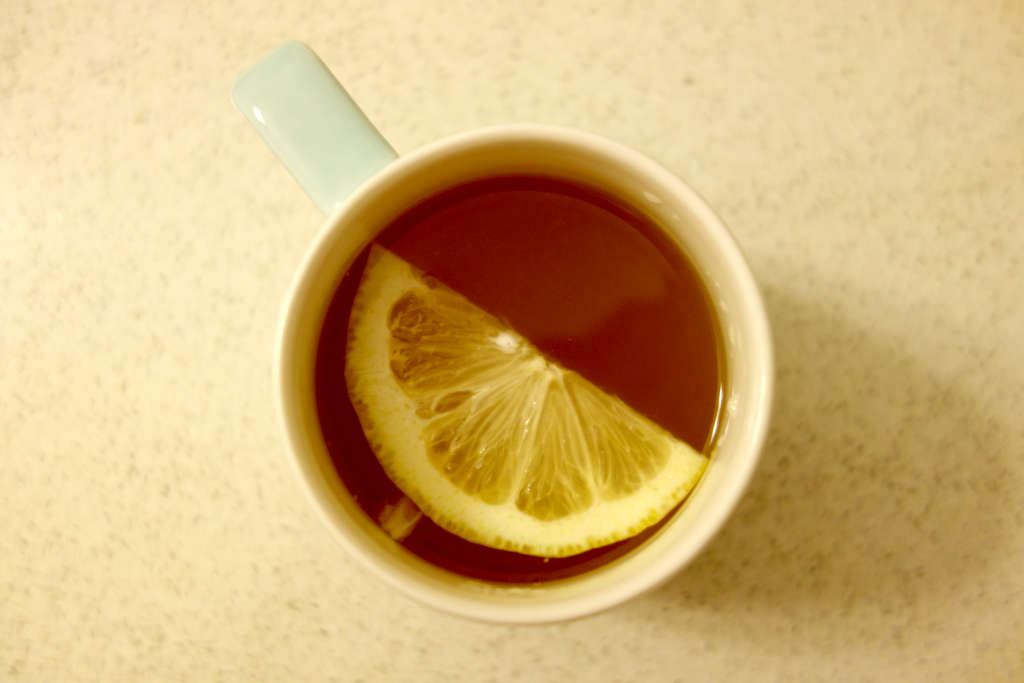 You don't see this often on bar and pub menus, but some places will make it for you if they're not busy, and if you ask nicely. The Village Bar and The Bird come to mind. The first time I ordered one at Village, they brought it to me in a little teapot. I almost cried with joy while my friends laughed at my daggy old drink.
Mulled wine and hot cider are nice, but the hot toddy gets me right in the feels. Once, a bartender made one for me using his family recipe. That was a few years ago, and still makes me smile when I think about it.
Drink well and be merry, friends!