One day, I'd like to be on such a long, enjoyable holiday where there'd be no need to measure time. But for now, out of the habit of adhering to calendars within a normal society, I consider the distinction between this year and last.
For all its difficult patches, rumination over life choices, visits from the black dog, insomnia, and weird allergies, 2014 was pretty OK. I'm feeling a bit accomplished; I managed to hit three of my four goals for 2014:
Earned my Cert II in Horticulture and never want to study again. Though, I also said this after finishing my Writing diploma. Maybe study is a 4-yearly thing? Maybe by next World Cup, I will have a new reason to pay school to stress me out and eat all my time.
Sold crocheted items in a shop, and I'm ever so grateful to Lucy In Disguise for helping me get exposure for my work. I also approached an overseas online store I admired for a very long time, but despite getting serious interest, I couldn't find it in me to follow through. Maybe timing wasn't right, or having been in love with them for so long made me overlook what was right for me now. In any case, I spent much time pondering what I love about craft and makery. I can't articulate it yet, but for the present, I really like small scale and local.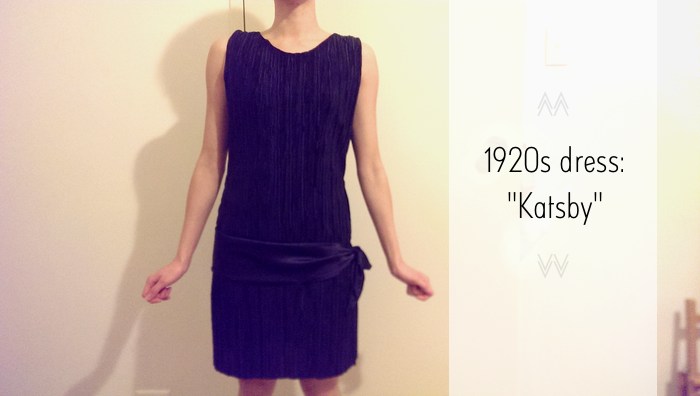 Crafted something significant, kind of. When I set this goal, I meant taking up woodwork and making furniture. Instead, I made a dress and wore it to a cocktail party. It's given me the confidence to consider making clothes instead of buying, though being in the midst of applying KonMari to my home makes me not want new clothes right now.
But I didn't forget about woodwork. Using leftovers from Niaal's various projects, I made a box. :)
Over the last couple of years, I've been experimenting with goal setting. In 2013, I did one thing a month. I felt stagnant and ignorant, and found that many short-term projects in succession was ideal for expanding horizons quickly - no time to falter and doubt, just ship ship ship!
But I was fucking drained at the end of it. Setting fewer goals, last year, gave me more time to reflect on the journey and the broader life decisions connected to each.
I realise now I have particularly manic phases, where I get too excited about working towards a goal. I throw everything at it, then burn out. It invades every area of my life, turning recreation into work, and fun into slog. While a powerful fire for getting stuff done, it does a lot of damage if left untempered.
This year, I want to try and do less. In aiming for fewer things, I still felt like I did a lot, but having more unplanned stuff made life feel interesting and more free. So, fewer plans for 2015, and just one goal this time.
The only thing I didn't manage last year was doing something musical. I wanted to put together an EP, but never made the time. This seems like a nice almost-SMART target to aim for.
Just one thing should be easy, right? We shall see.
Happy new year, everyone. :) I hope good things come to you.