This weekend's been awesome because we've had no plans except for Wet Nose Day and football. We saw lots of cats. And I ate a hot dog. And got a hat trick. I'm taking all this as a sign that quiet time is so right right now.
It's hard, though, because garden school is over and it's springtime and I've got the crazy. I want to do all the things, and then I fry my brain thinking about them too much.
Close friends have told me to take a break. And you know, I absolutely mean to, but then I'm swept away by the excitement of all the things, and I'm making plans again. This is my vicious cycle, my downward spiral.
People have been asking me what I plan to do with my Horticulture qualification. I must sound so boring when I tell them, "Not much," but that's the deal.
I dream of running my own self-sustaining hobby farm one day, and have a hazy idea of what to do with my life, but in the last few years, I've learned I'm not good at fixed long-term plans. Things change. So in the near foreseeable future, I'm going to continue learning and experimenting, making and sharing, and see where that road takes me.
My head is full of all the things, but I don't want to set goals just yet. I feel a strong inclination to focus on my process moreso than my goals, and this kind of gutfeel usually takes me to a pretty good place. And also, I'm supposed to be taking a break.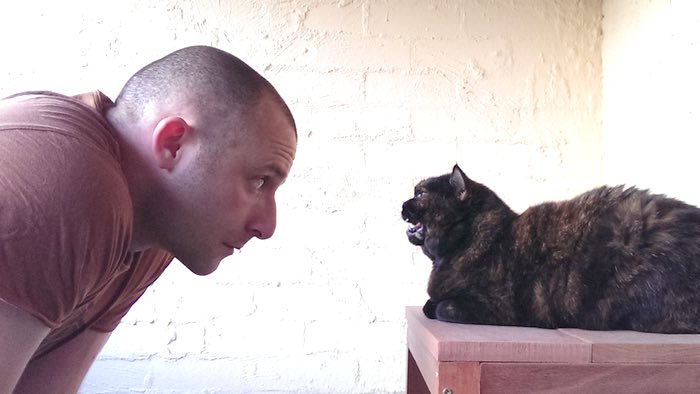 OK, so, raaaaa~ my break. Between now and the end of the year, I will try to take it easy. I will spend more time on my home and creative space. I will work on my Cruyff turn and try to be more conscientious about martial arts.
I will enjoy sinking hours into the new Civ and not feel guilty. I will quietly write to my penpals and play mail games and enjoy tea with my cats. I will not take on any stressful projects, including making promises about this break because that would be stressful too. I will try to slow down, and read and sleep more.
Hm, well, it's past midnight now, so I better make the effort on that last one. Good night!