It's April now, and I wanted to punch in the rest of my March Month of Fitness progress. Here goes:
13 Mar: Nothing. I was sick. :(
14 Mar: 20 pushups, 20 situps
15 Mar: Walked to and from D&D (1.5km)
16 Mar: Ruck walk (3km @ 5kg)
17 Mar: Ruck walk for geocaches (6km @ 5kg)
18 Mar: Ninja Academy
19 Mar: Indoor football
20 Mar: Geocache walk (4.5km)
21 Mar: Frogstand training (30sec)
22 Mar: TKD training
23 Mar: Sick again. Walked to and from D&D (1.5km)
24 Mar: Frogstand training (30sec)
25 Mar: Nothing. This was my sickest day.
26 Mar: Indoor football (felt like poo but scored a goal!)
27 Mar: Frogstand training + ruck walk (4.5km @ 5kg)
28 Mar: Casual fitness with my work besties
29 Mar: Walked to and from D&D (1.5km)
30 Mar: Slacked off lalala!
31 Mar: Ruck Jacob's (5 laps @ 5kg)
I'm happy with how this campaign went. It's shown me how to improve fitness quickly in a short time with consistent practice, and that being sick may stop you from doing some things, but you can still do other things if you measure all your actions carefully.
When studying up on colds and flu last year, I came across some advice that said you can keep exercising as long as it's not your chest giving you trouble. So I pushed through my sinus problems this month, gently of course, and came out all right in the end.
So now, after just 4 weeks of a rounded fitness routine, I can ruck with 5kg, do 5 laps of Jacob's with 5kg, and frog for 30 seconds (my goal is 1 minute). Check it out (via @wearehumaan):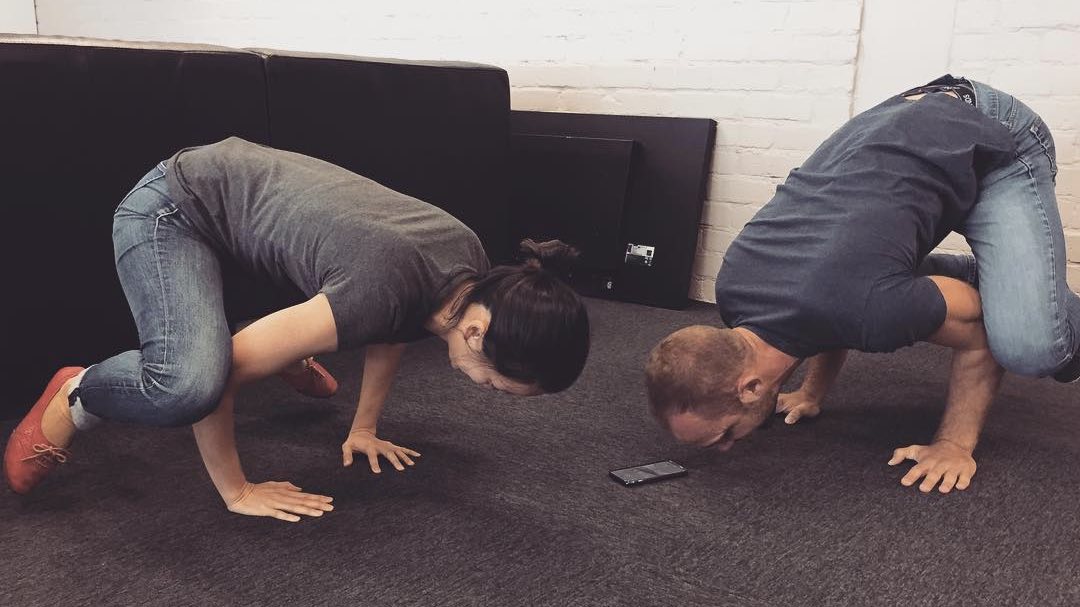 Ps. I got some lovely news the other day — an online publication accepted one of my flash fiction pieces! It should get posted sometime this or next month, and I'm looking forward to sharing the link with you. :D
Pps. Ack! And I meant to send out Soft Signal this week too, but got so caught up in work, exercise and story-writing that it completely slipped my mind. How unfit of me!! Oh well, maybe next week.