This is an independent review of the purple NEO WAYmat by We Are Yoga. I am not affiliated with We Are Yoga.
I started falling out of love with my rubber yoga mat when it started to break down. Ours was a short affair — the rubber began to fray and pill just a couple weeks after I started using it. I thought it might stop eventually but it turns out this is a natural part of the rubber degradation process.
Fair enough. I bought that rubber mat for the environmental factor, so sure 🤷🏻‍♀️ do your thing, buddy. But do you need to get your blue sheddings all over me while doing it? And must you take up that much room?
Enter the NEO WAYmat, a neoprene + cotton yoga mat that's both foldable and washable. And, despite its softness, offers reasonable padding between your body and the hard floor. I was skeptical at first, wondering how a soft product would fare any better than a beach towel, but the supple neoprene is enough to both grip and protect.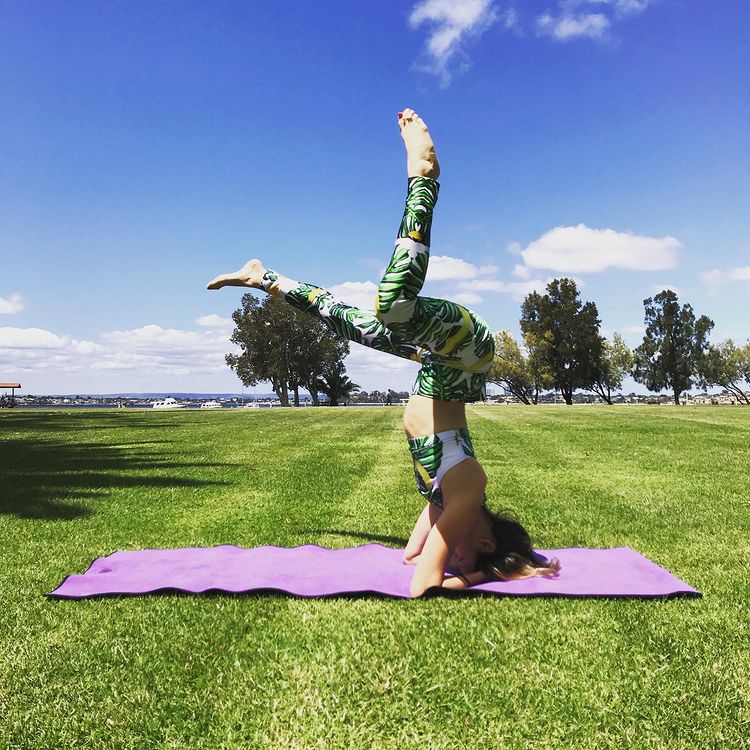 Shipping to Perth costs a pretty penny. I paid twice the retail price of the mat in getting it over here, and when it arrived, the parcel was so bulky, I'd wondered if I'd made a huge mistake.
But I was pleasantly surprised — the mat unrolled easily, lay flat enough on the floor, then folded up easily into a shelf-friendly rectangle.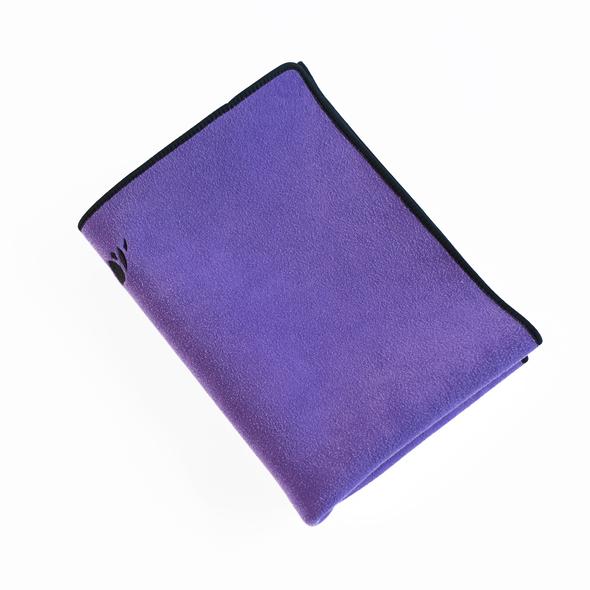 The We Are Yoga website is light on details, but from what I can gather (ie. what they say about their other products vs this one), the NEO WAYmat should be hand-washed and hung up to dry so the neoprene and cotton layers remain intact.
I'm under no illusion about neoprene's questionable relationship with the environment. I wasn't a fan of the tangy, chemical smell that hit me when I unwrapped my WAYmat — it airs out eventually, so make of this what you will in terms of the eco factor. I understand you can find "neogreen" materials, but I'm not sure whether the We Are Yoga mats use it.
Either way, I plan to get full use out of this mat over what I hope will be a few years — effectively running it into the ground to make sure I waste as little as possible of its potential.
Would I recommend this product?
Yes, if...
You want a less bulky yoga mat that still offers grip and comfort.
You don't want to worry about your mat disintegrating after a bit of summer sunshine.
You want something easy to store at home.
No, if...
You prefer multi-function products — WAYmat does sell towel-mats with grippy bottoms (yep, you can use it as a mat and a towel). I had considered getting one of these instead, but the NEO's hard floor claim won me over.
You want something totally portable for travel — yoga gloves and socks might be a more appropriate option.
You want certainty about the eco factor — maybe a jute yoga rug would be more your thing.
Thank you, Jen Mollo from We Are Yoga, for your help in getting my order shipped to Australia.