My hair is gone - chop chop! It's actually been two weeks now, and I feel great. :) Here's the before and after.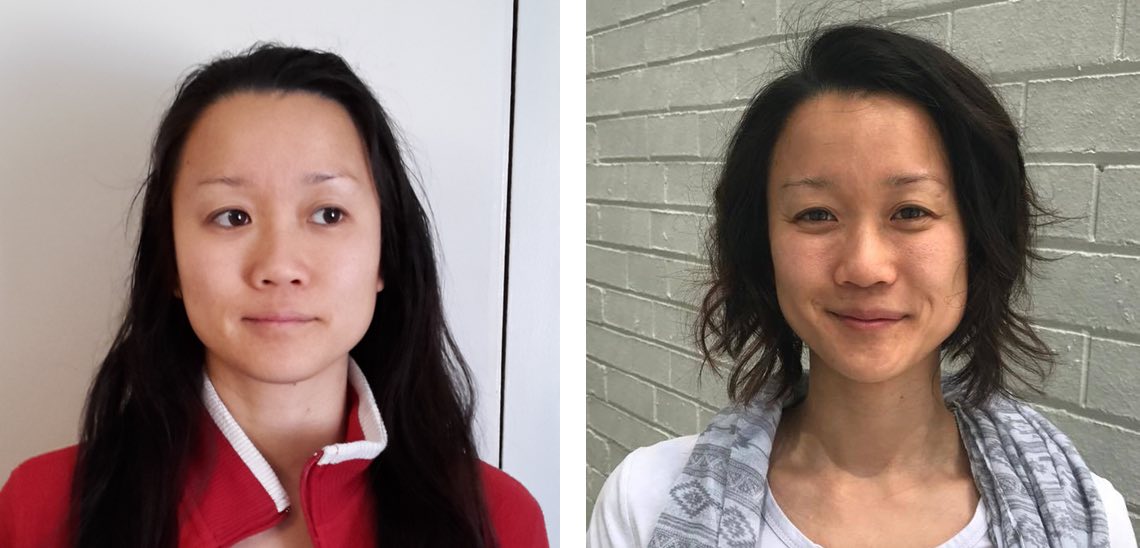 I love what Abbey did with the cut, and we put a bit of colour in it too. And most importantly, I still love it when it's been freshly washed, when I roll out of bed in the morning, when it's kind of gross after sport. Messy, low-maintenance cuts are definitely for me.
Here's the view from the back, showing the subtle colours in the sun.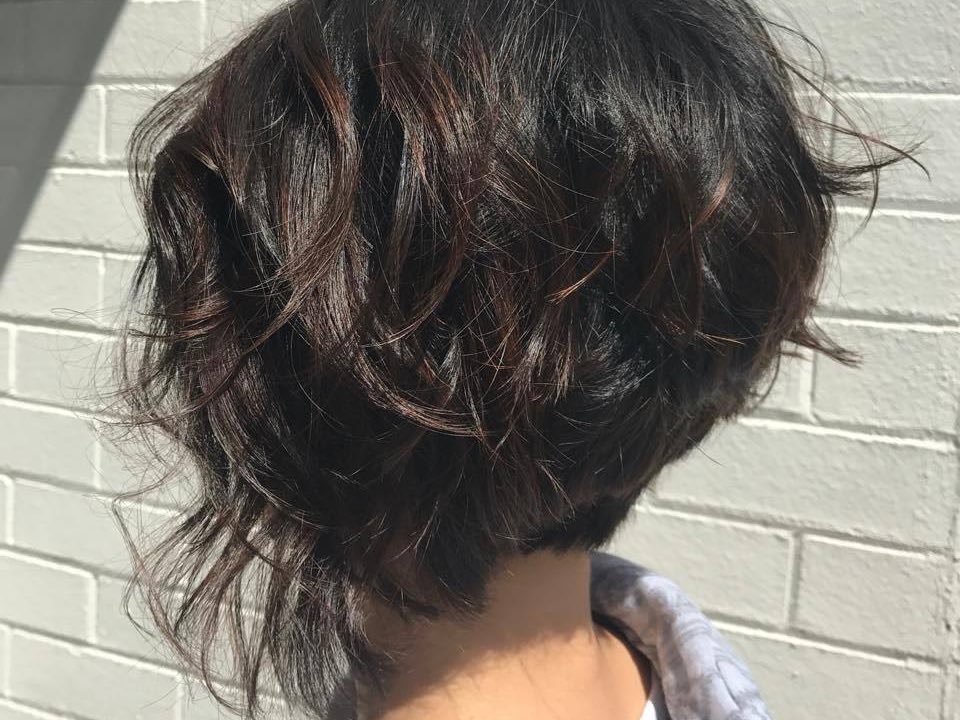 The weirdest part of this whole experience was seeing the hair once it was cut off. It sat on the table like an animal tail; I totally expected it to hop around - eeeeh!
We ended up donating it to Locks of Love. I hope it makes a nice wig for somebody. :)