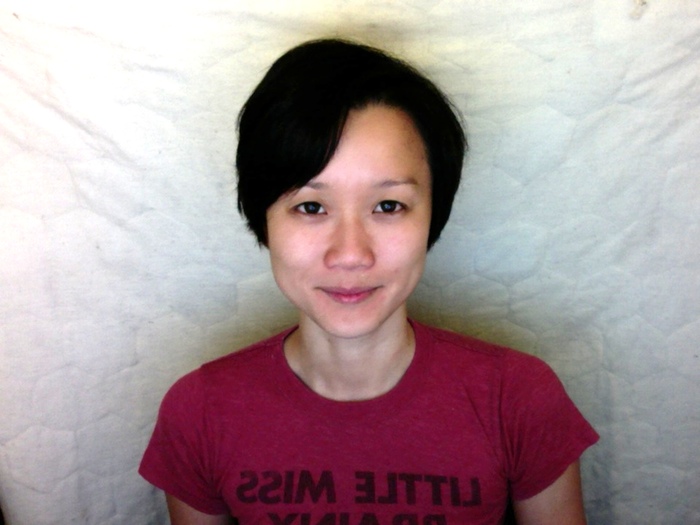 I'm going to try growing my hair for donation. My hairdresser told me wig-makers love Asian hair, because it's thick and holds up against the piles of treatment required to make it usable.
So, here I am on day 0. Donated hair needs to be at least 30cm from where you cut it, which for me, will be the base of my hair at the back of my neck. Once the sides catch up with the base, we can start counting.
According to my hairdresser, human hair grows approximately half an inch per month, so it'll take me a couple of years to get there. Hair growth can supposedly be sped up by taking flaxseed oil or deep sea kelp. It supposedly makes your hair stronger too, but since you eat them, the effect is systemic. So my underarm hair, leg hair and sexy chest hair will also grow fast and strong.
Hmm!
This will be an interesting experiment.
Hair progress: -4cm