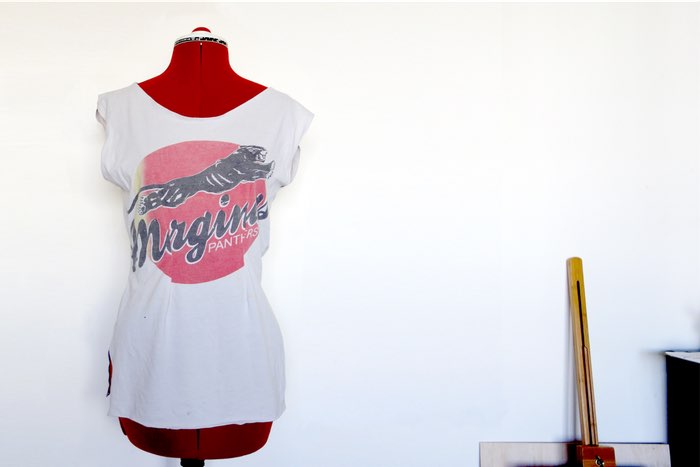 I don't love sewing - let me be upfront about that. Sewing machines have so many moving parts I fear will snap off and fly in my eye. And I don't have room for a proper chair, so I sit on a very uncomfortable Bekväm step stool. But do love seeing something quite new emerge from something quite plain. And I love knowing my clumsy hands and sore butt contributed to it.
This was my first attempt at something like this, and I didn't know what I was doing. The key features of this t-shirt mod are:
Darts - front and back
Waist made to fit - sort of, roughly
Simple hemming
Boat-neck
Side splits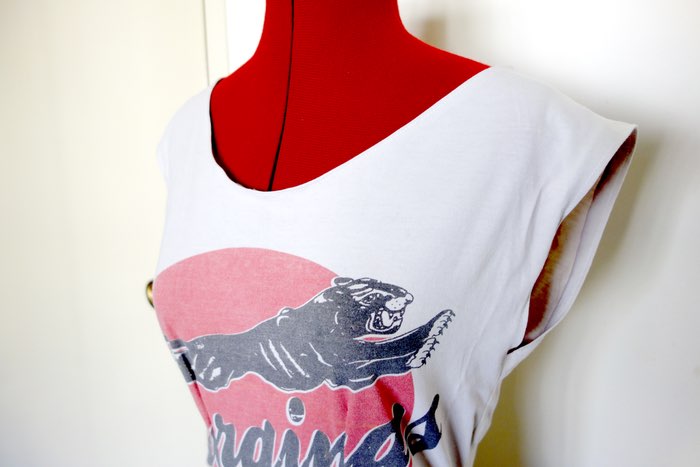 This whole project was for learning how to sew darts - folds sewn into the fabric to add 3-dimensional shape. The front darts came out all right, but the back ones were in the wrong spot. Passable still, but far from what you'd call "fashion".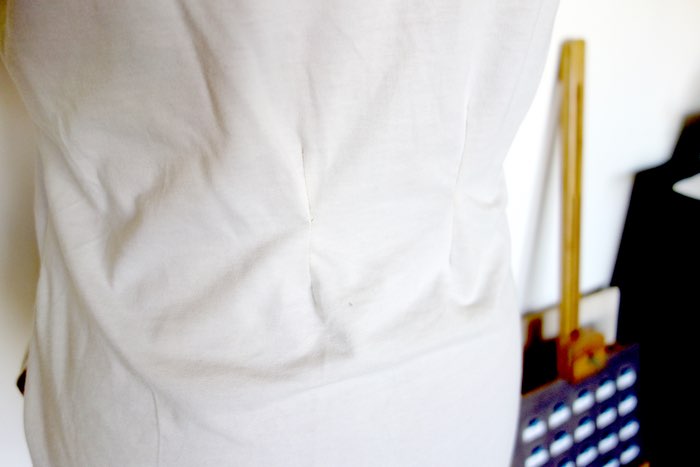 I used these tutorials and references for the darts: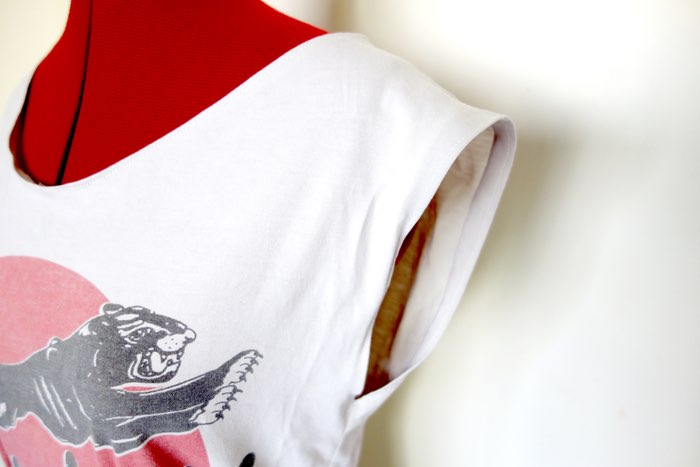 The original neck and sleeves were trimmed and hemmed 2mm away from the edge. Now when wearing the top, the hems sometimes flip over, showing the raw edge. I think this means I should have used bias tape? Gah - mistake, but yay - learning!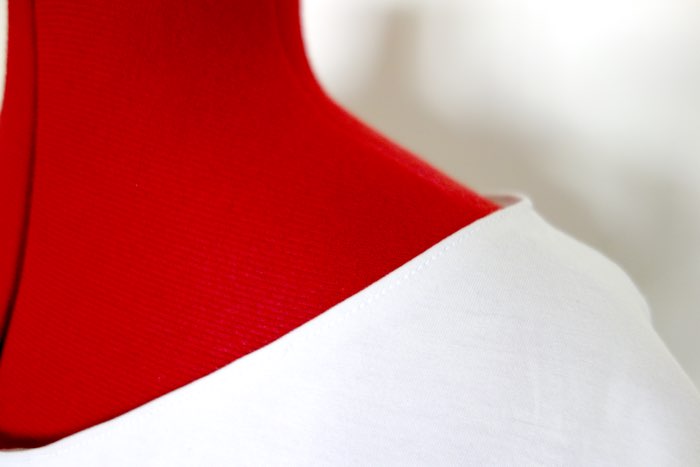 One annoying thing I found was how warped the original t-shirt was. Maybe that's a quirk of our home, but all our clothes end up slightly twisted after a few washes. I suspect perfect fabric isn't a thing here, though, seeing as how my favourite t-shirt mod reference involves a lot of outright destruction.
I'm keen to find more ways to recycle clothes before resorting to donation. I read that goodwill donations still end up in landfill, so, you know... disappointment and panic. :(
We can do better. I want to believe we can. Re-making stuff is fun - way more fun than walking through crowded shops, imo - so at least having a go won't be boring. Besides, how cool would it be to get good enough to make yourself some decent clothes? Even if they're frankenclothes.
It might be time soon to invest in a good chair. :)