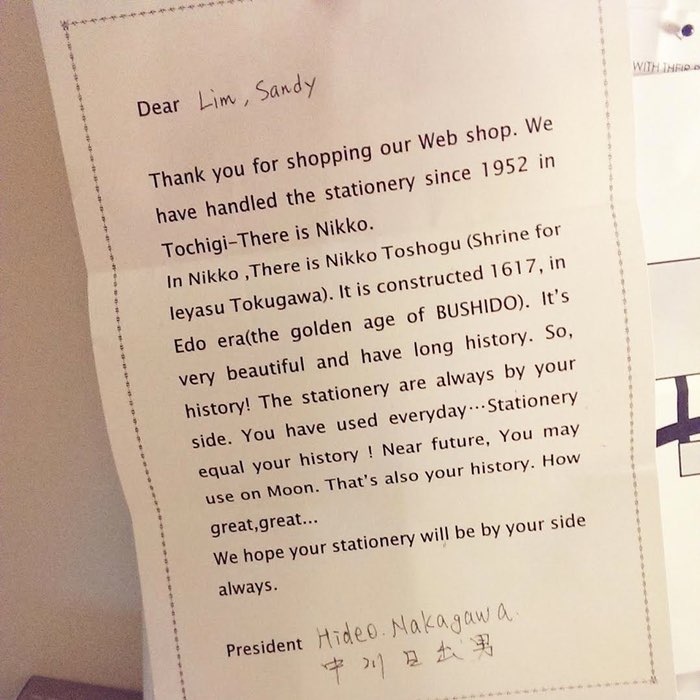 I received the best thank you letter today from a stationery shop in Japan. I bought an adjustable 6-hole punch from them via Rakuten. I love that the president hand-signed my letter. I feel someone with that level of commitment must certainly have written those heartfelt and passionate words.
The hole punch is damn nice. It's heavy, solid, with a reminder on the underside to oil the hinge once in a while. I got it so I could make stationery for my Filofax, and shall certainly enjoy doing so. I may even do so on Moon.
How great, great indeed! Thank you, Nakagawa-san. Thank you, [Stationery Shop Bunkidou](Stationery Shop Bunkidou!