Over the last couple of weeks, I've been turning my life upside down. Quite literally. A friend taught me some yoga steps for getting into a headstand, and lo and behold, my body obeyed!
I've butchered that retelling. I'm so new to yoga and have no idea about any terminology (except for shavasana). Are they "moves", or "sequences" or what? Anyway, I've always struggled with upside-down activities too, to the point where I refer to them as "arse over tit" when not in polite company.
So, I was mighty surprised when the headstand just happened. After all the core work that's been going on since March (here and here), I guess my body was just ready.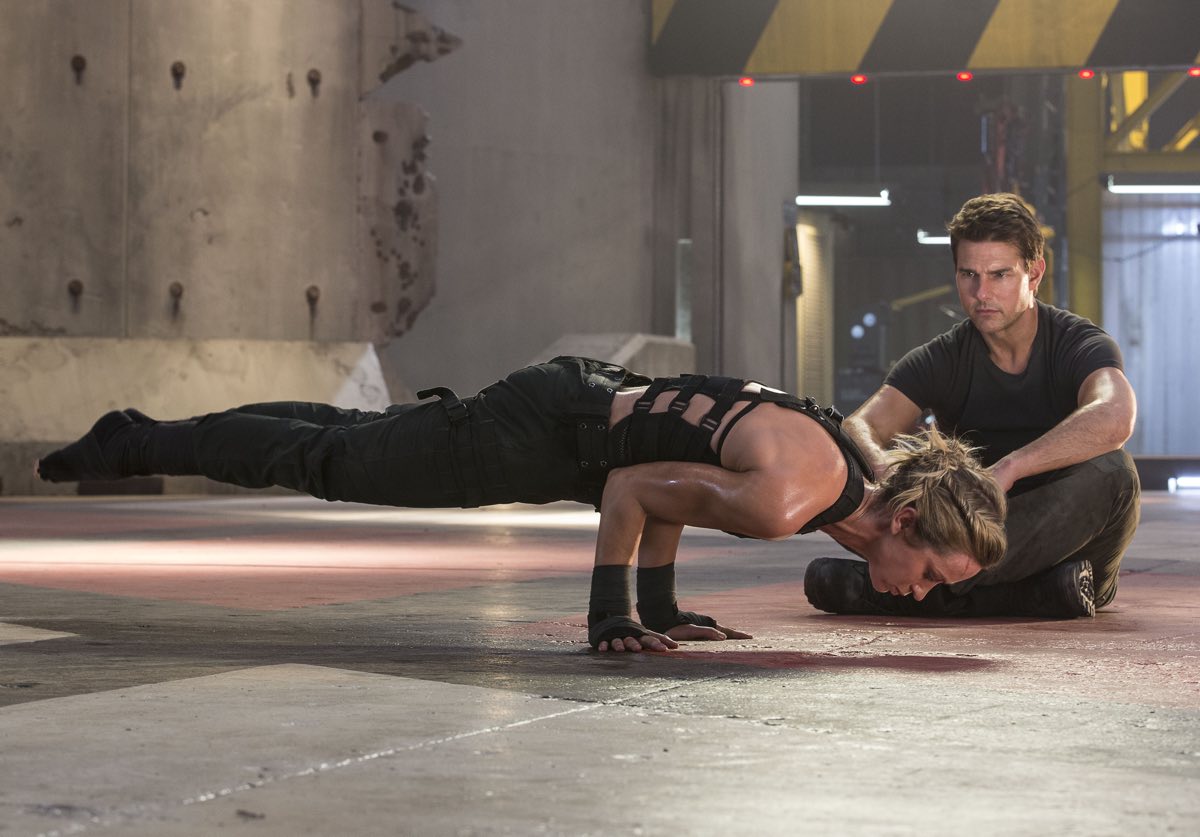 One of my big fitness goals is to planche like Emily Blunt in Edge of Tomorrow. I'm not even close. There's a process for working up to it and I've only recently hit the 1-minute frog stand milestone after 5 months. But I'm feeling like this arse over tit stuff might be helpful.
Last week, I tried out a handstand class at Ninja Academy. It was less intimidating than I expected, considering class is held in a little room of about 15 or so people. But the instructor, Paul, was all business and got straight into it, leaving no chance for my niggling social anxiety to get the better of me.
We started by stretching/warming up our forearms and shoulders, then launched into exercises using the wall and floorspace to get our bodies comfortable with the actions a stable handstand requires.
So you can imagine the banging and swearing from my corner of the class. I felt like this mushroom most of the time. And I was slow, usually the last one to tune back in after an exercise because I took ages on stuff.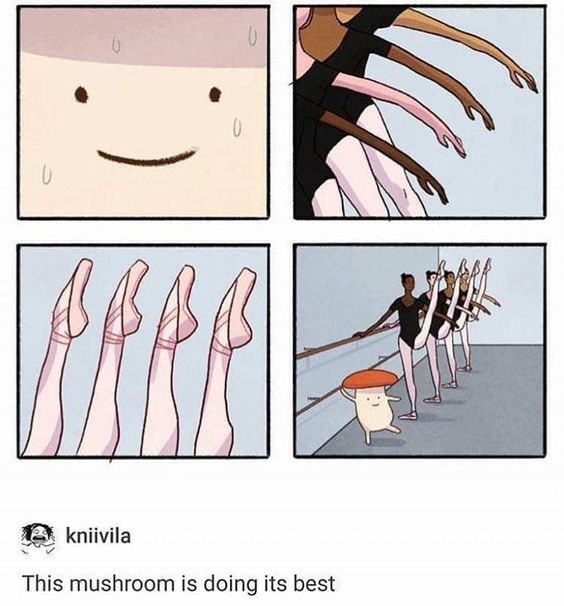 You don't compare yourself to others in a class like this. The challenge is hard enough that you can't really focus on anything but your own struggle. And it is a struggle.
But it feels good.
I'm keen to go again. Soon, I hope, but don't know when I'll manage it around other commitments. The best thing about this is being able to practice wherever I can find a bit of space and a wall. Might be just enough incentive to finally tidy up our living room. Maybe. :)
Lately, my upper back aches have returned. Probably coinciding with less rucking as the weather and earlier sunsets have kept me from geocaching. I'm hoping these upside-down adventures will get me back on top of the pain. I hit Jacob's this morning too with a 4kg pack. Every little bit helps.
OK, time to go eat. Talk to you later. :)